---
---
Electron's eye view of the heart of various materials:
(Click on images for greater detail.)

To obtain and use our DFT++ software for free, please see our sourceforge page: http://jdftx.sourceforge.net .

The mottos for our rebuilt, CUDA GPU-enabled, advanced memory management code are
"The code reads just like the physics!", and
"Our SCF never diverges, because we don't do SCF".
---
Professor Tomás Arias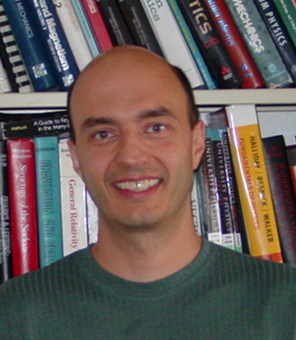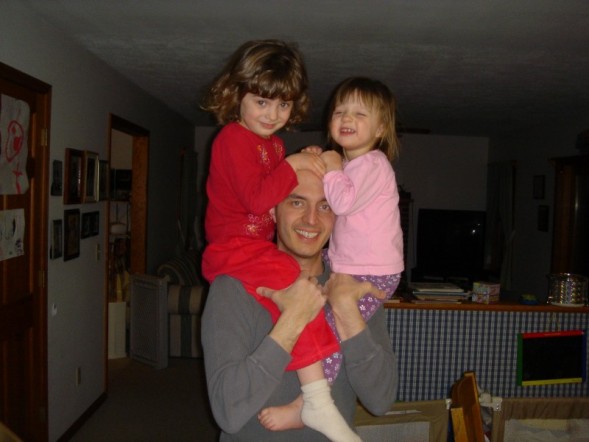 522 Clark Hall
Cornell University
Ithaca, NY 14853-2501
Email: muchomas@ccmr.cornell.edu

Fax: (607) 255-6428



Graduated PhD Students
Jason Alexander Cline (Postdoc at Argonne National Labs, then Principal Scientist, Spectral Sciences Inc.)
Sohrab Ismail-Beigi (Postdoc at UC Berkeley, now Assistant Professor of Applied Physics, Yale University)
Gábor Csányi (Postdoc at University of Cambridge, then University Lecturer University of Cambridge)
Dicle Yesilleten
Torkel Dyrbæk Engeness (Omni-Guide, an MIT high-tech start up, then international business consulting, CEO at Intelecom Group AS, Norway)
Hande Üstünel (Postdoc at SISSA -- Trieste Italy, now Assistant Professor at Middle East Technical University (SISSA/ISAS), Ankara, Turkey)
Sahak Petrosyan (Postdoc at MIT, then Goldman Sachs)
Daniel Freedman (Postdoc in Computer Science at Cornell University, now Assitant Professor at Techion)
Johannes Lischner (Postdoc at UC Berkeley)
Present PhD Students
Jeehye Lee
Kendra Letchworth-Weaver
Ravishankar ("Shankar") Sundararaman
Katie Schwartz
---
Educational Pages
---
Personal Pages
Lifetime Birding List (Yes, there is only one bird on my list.)
Rufous-vented Ground-Cuckoo

Observation: 1 adult and 1 immature in close proximity to ant colony. Juvenile exhibited feeding behavior.

Date: July 19, 2007, approximately 12pm (overcast day)

Location: Canopy Lodge, El Valle de Antón, Coclé, Panamá.

Other observers: Ken Allaire (NYC), Danilo Rodríguez (local), Terry Morgan and Karen Walz (Texas), Raúl and Denise Arias (local).
---

Your children are not your children.

They are the sons and daughters of Life's longing for itself.

They come through you but not from you,
And though they are with you, yet they belong not to you.

You may give them your love but not your thoughts.

For they have their own thoughts.

You may house their bodies but not their souls,
For their souls dwell in the house of tomorrow, which you cannot visit, not even in your dreams.

You may strive to be like them, but seek not to make them like you.

For life goes not backward nor tarries with yesterday.

You are the bows from which your children as living arrows are sent forth.

The archer sees the mark upon the path of the infinite, and He bends you with His might that His arrows may go swift and far.

Let your bending in the archer's hand be for gladness;
For even as he loves the arrow that flies, so He loves also the bow that is stable.